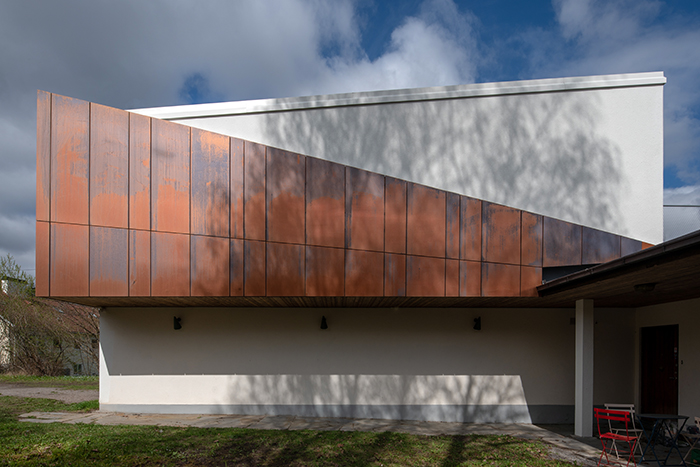 Roof-top addition to a mid-century private residence. The main facade is clad in copper with a large cyclops window framed in dark wood. The addition also features skylights, a folding glass-wall and a large roof-top terrace overlooking the ocean. Completed 2018.
The client wanted to add a living room for the kids, a large terrace and a teen bedroom with a bath. 80 m2 all together.
The new facade is made of copper cassettes that are cnc-cut into unique pieces to fit with the diagonal lines of the facade and the varying widths of the cassettes.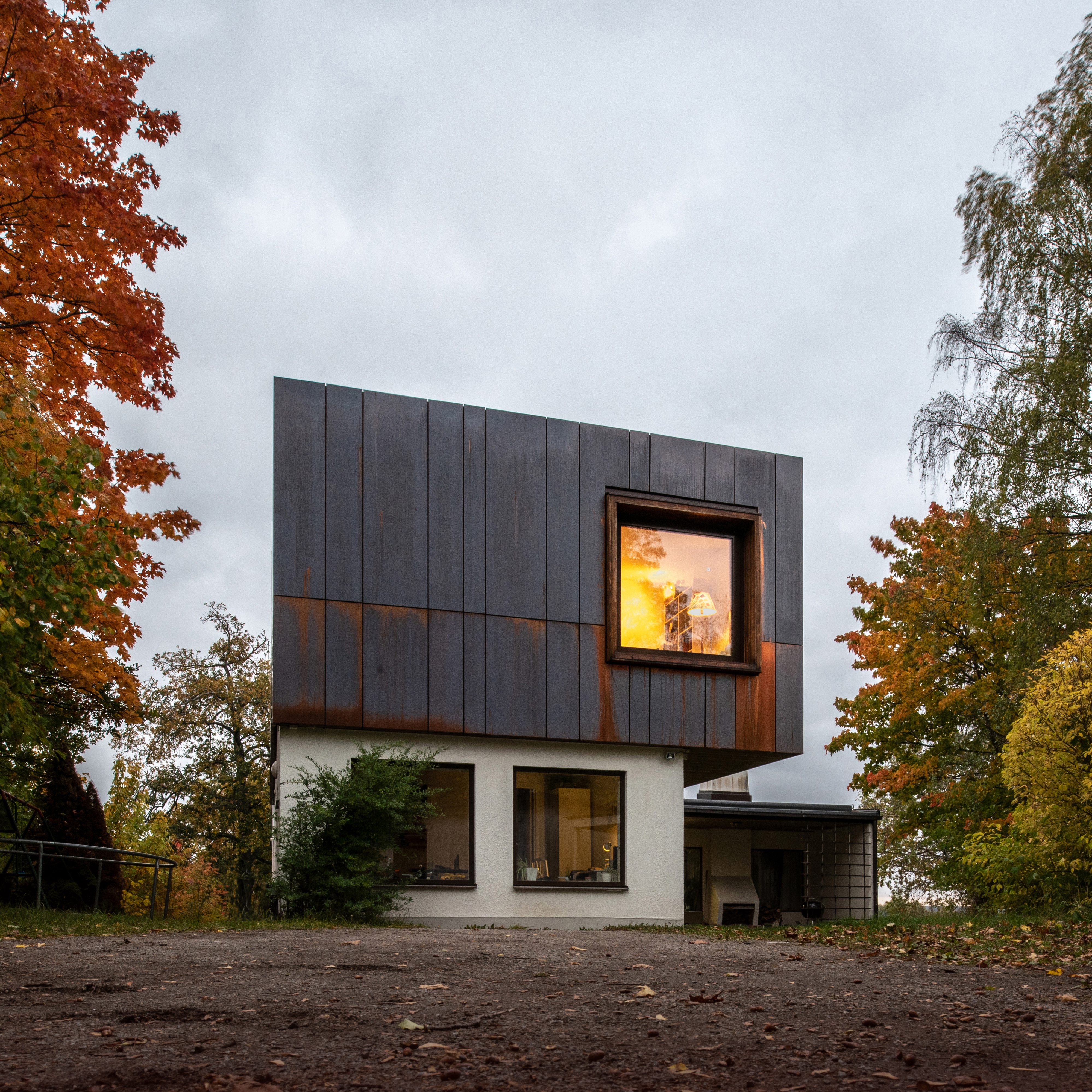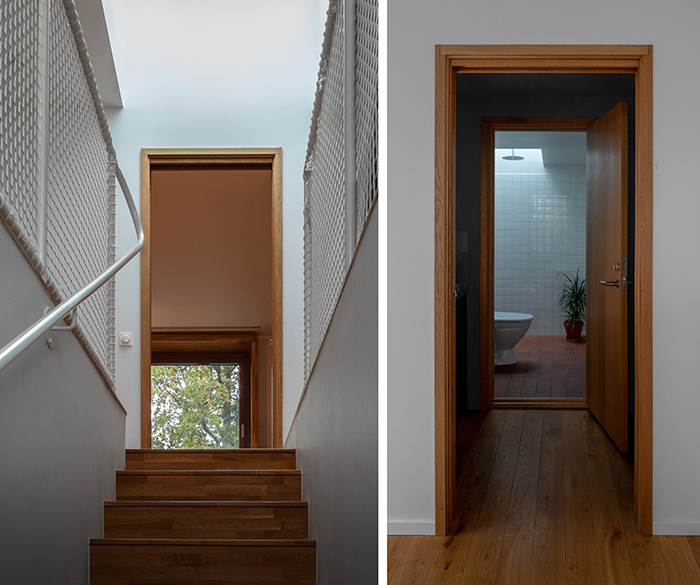 The narrow stairs lead from the existing groundfloor to a spacious studio room with a foldable glass door facing the terrace. The terrace is large enough for parties and has a beautiful view.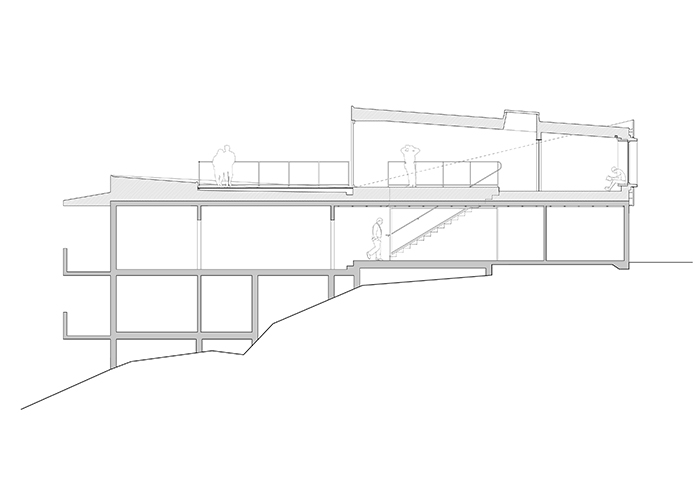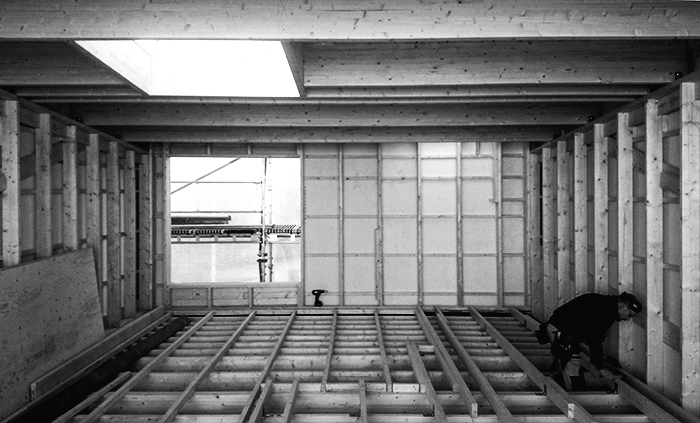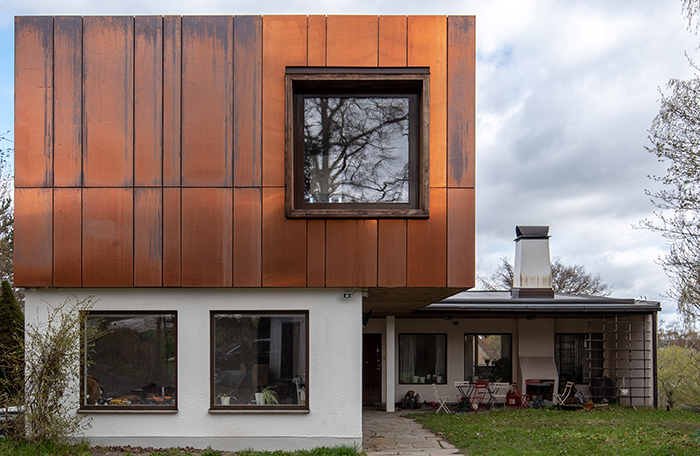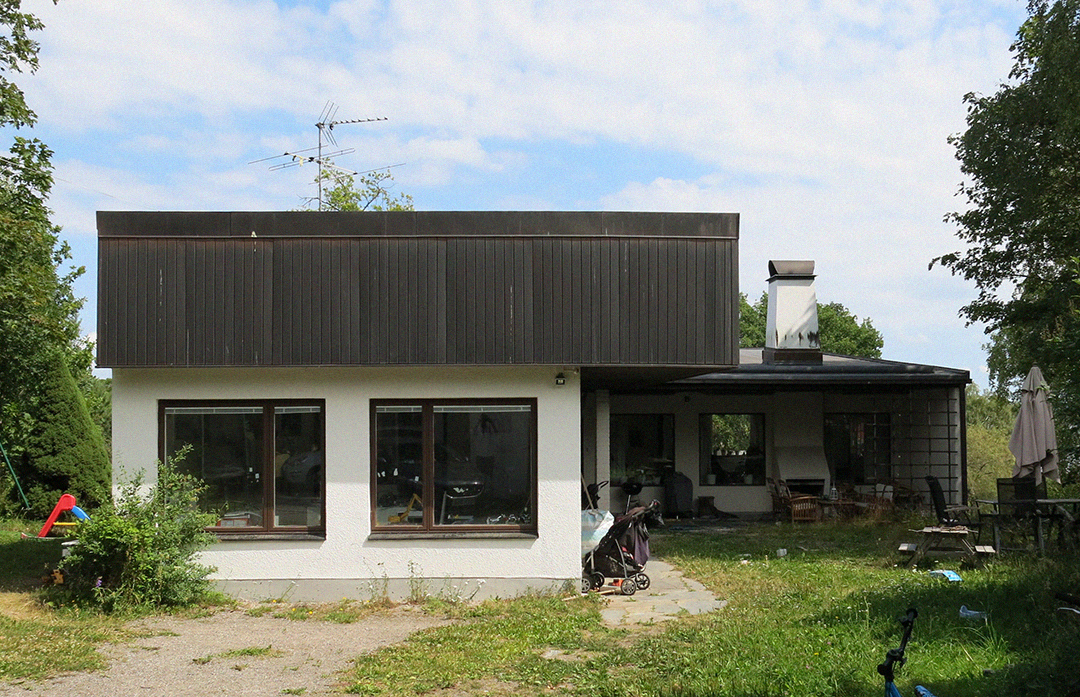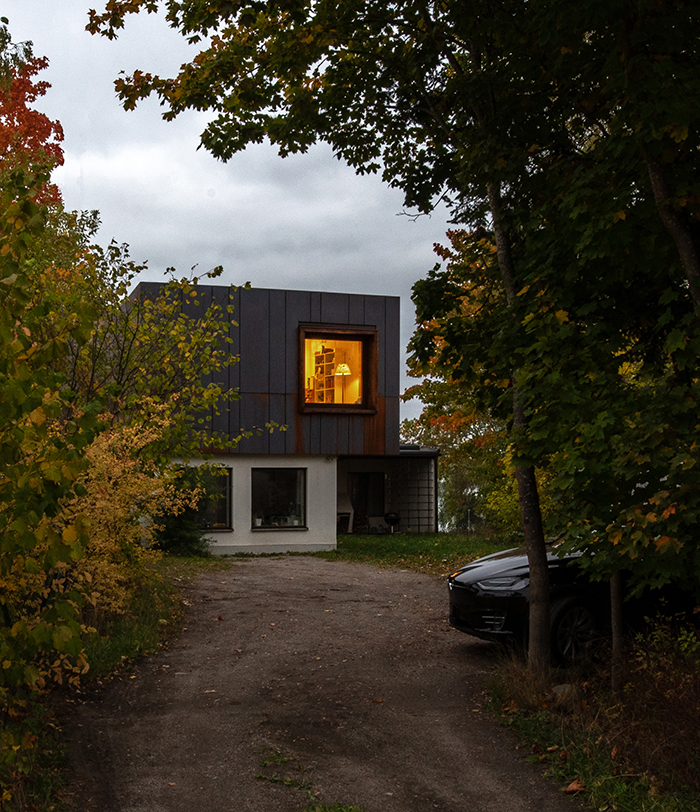 The addition with a large cyclops window framed in dark wood gives the existing house a new appearance when approached from the narrow driveway.
Team: Måns Tham, Mariano Tellechea, Erik Lundqvist & structural engineer Catarina Sandström (Structor) and facade engineer Volker Liesenhoff (Transform Engineers)