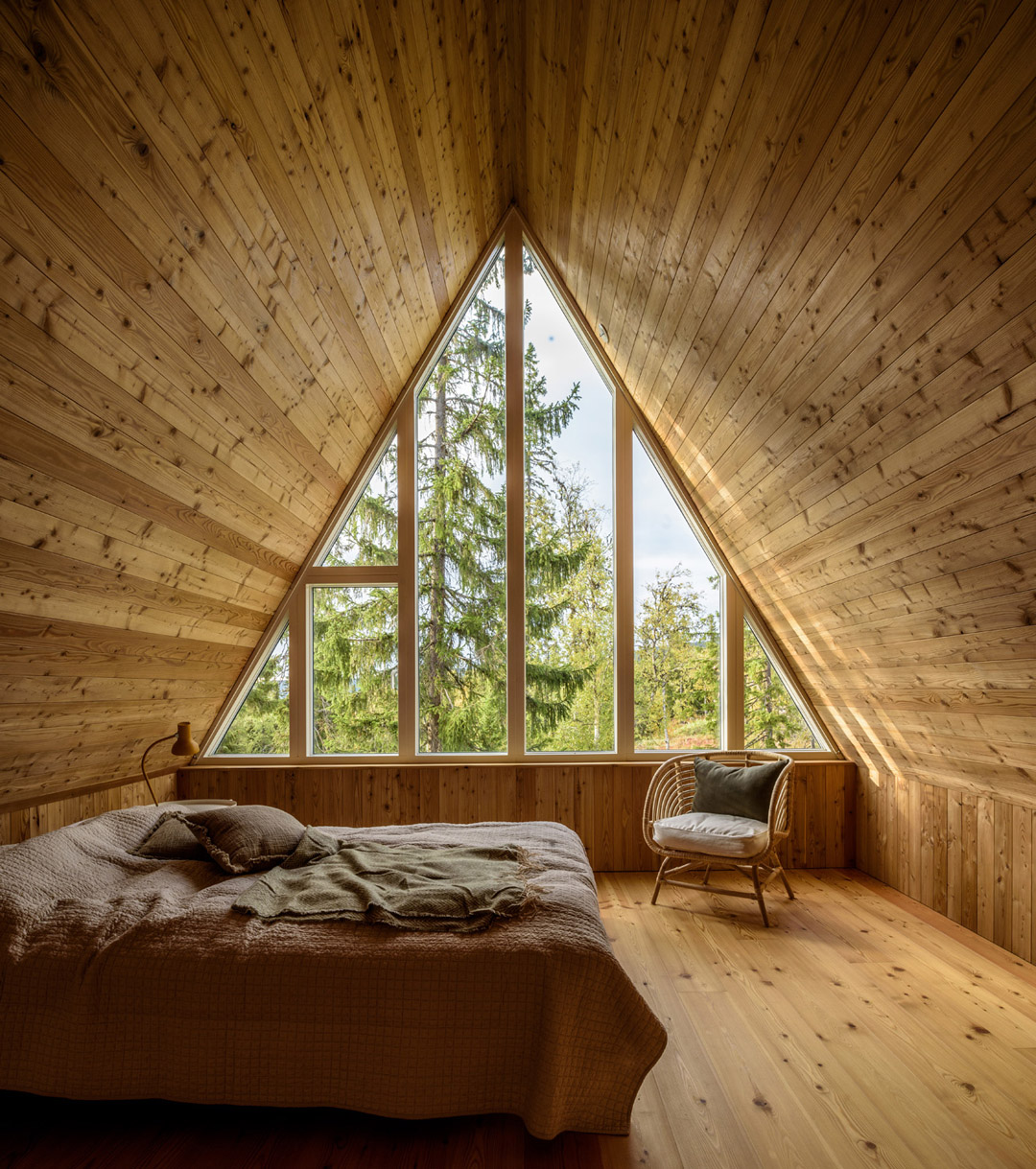 A frame ski lodge in Edsåsdalen near Åre in northern Sweden.
The house was built with pre-fabricated A-frames and has curved dormer windows. The triangular shape makes the house into a little mountain top in itself. The house is drawn in detail inside and out with custome made furniture and interiors made to enhance the A-frame structure.  Photo: Staffan Andersson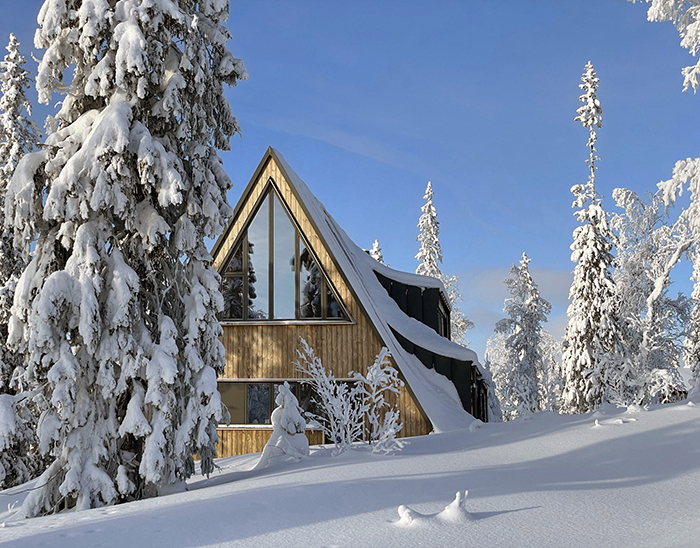 As snow piles up in winter the edge between ground and house gets blurred. The tent-like shape of an A-frame house is as basic and traditional as can be. But on the inside  this house with its curved dormers result in sequences of rooms with varying and surprising character.