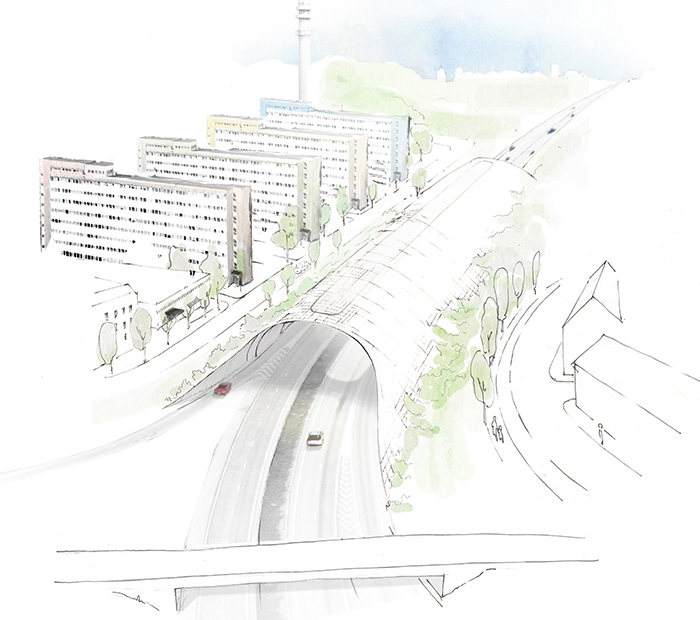 Proposed light weight structure to cover parts of noisy highways.
The tunnel is draped in an acoustic material and partly covered with solar panels and greenery.
The project team consists of Måns Tham Arkitektkontor, U&We, Hallbyggarna Jonsereds, Solkompaniet, Stockholms Stad, Trafikverket och ÅF.
The project is supported by Vinnova – Sweden's Innovation Agency.