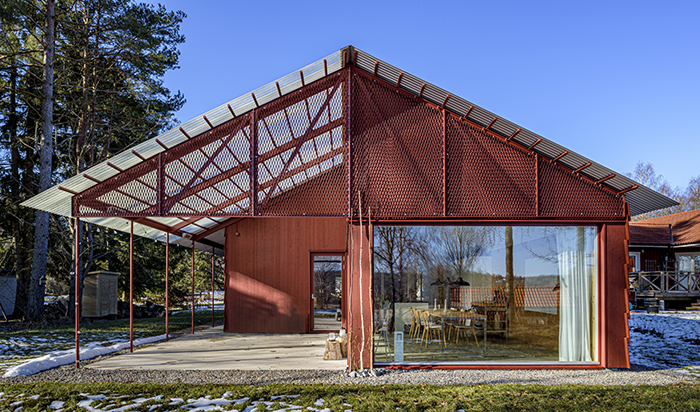 Nominee for Rödfärgspriset 2022!
Red wooden barns with corrugated roofs are everywhere on the Swedish countryside. Outside Stockholm and nestled among old apple trees lies the Red Shed, a new 30-meter-long country home, built of cross-laminated timber with a sweeping corrugated alu-zink roof. The facades are clad with horizontal plywood boards painted with the traditional Falu-Red paint.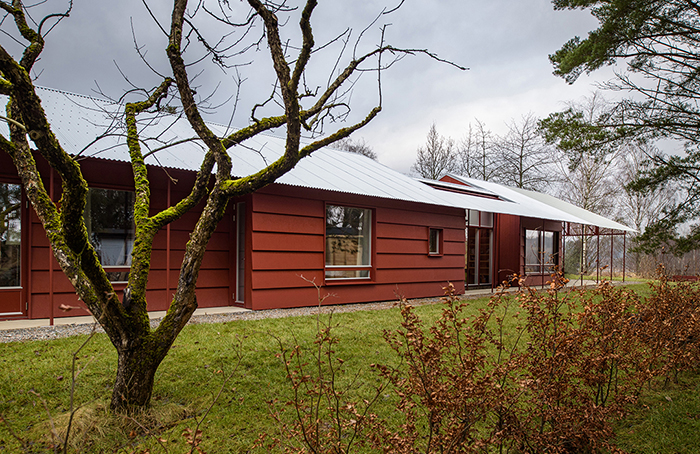 The basic envelope with its traditional 1:2 pitched roof is modified with cut-outs,  covered- and open patios, collonaded walkways with thin steel columns and a facade that steps back and forth. These modulations let light in from unexpected angles and offer a rich experience for those spending time inthe house and its garden.